Our Services.
- Commodities & Grains: Sugar (VHP Brown & White): From Egyptian origin, Brazilian, And South African. Rice (Different Grades & Varieties): From Egyptian origin, Pakistan, And Indian. Wheat, Barley, Oats, and Corn (Different Grades & varieties): From American & East European origin (Russian & Ukrainian). All kinds of Salt, Raw salt, Bittern brine solution, Washed Salt, Double washed salt, Refined Iodized Fine Table Salt, Refined Iodized Coarse Kitchen Salt, Iodized Salt ( Fine & Coarse), Salt Pellets, Deicing Salt… Also we can supply Natural Seasoning Salt such as: Table salt with cardamom, Table salt with black pepper, Table salt with celery, and Table salt with cumin… all of Egyptian origin. -Animal Feeds such as Wheat Bran, Meals for Animal Feed from Ukrainian, Russian, African origins, And U.S.A .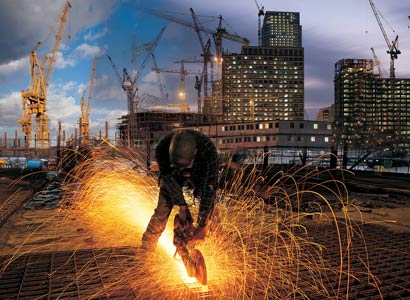 - Building Materials : -We can supply White and Gray Cement, Steel Bars, Steel Billets, Gypsum, Ceramic Tiles, Marble and Granite Slaps, Sanitary Wares, and Trailers/ Semi Trailers from Egyptian origin & Turkish origin as well.

- Flax Fibers: Shareholders in The Biggest Flax Factory in Egypt, We can supply all kinds of flax fibers, such as: Scutched flax fiber, Hackled flax fiber, Hackled flax fiber in dolls, Machine tow, Flax tow, Flax arous, Flax waste, Flax yarn, Flax sliver, and Flax plumbing spools.

- Bitumen & Petroleum Materials : We can supply Bitumen of different grades (60/70, 80/100) and other petroleum products such as MC 30, MC 70, MC 3000 from Egyptian, Saudi Arabian, and Iran origins.

- Textiles & Linen: OAKWOODE GROUP is also shareholder in Factory for Textiles & Linen products (100% Egyptian origin), as following: Bed Fitted Sheet, Bed Flat Sheet, Pillow Case, Duvet Cover, Pillow, Bath Towels (different sizes), Bath Robe, Bathmate, Napkin, and Slippers. From Egyptian origin, 100% pure cotton, 50% cotton & 50% polyester or 65% cotton & 35% polyester (as per your request). Weight of each piece is as per your request & all colors also are available. Logo (if any) can be done on any piece and by any way (Embroidery or Engraving). For stripes material, we can offer stripe of 2 CM, 1 CM, and ½ CM.

- Fresh Fruites, Vegetables, Herbs & Spices : We can supply Oranges, Navel and other Varieties, Season Fruits and Vegetables of Egyptian & African Origin as well, all kind of fresh & dried vegetables from Egyptian & African origins.